Husky
Packaging for ski helmets. All designs are based on eye icon. This symbol was used in abstract way. As full eye elements or just as pattern (dots).

Husky socks
Two designs for socks packaging.
Jack Daniel's
Design of water bottles for used for JD events. The idea was to give consumers chance to taste the cave spring water which is being used also for making the JD whiskey.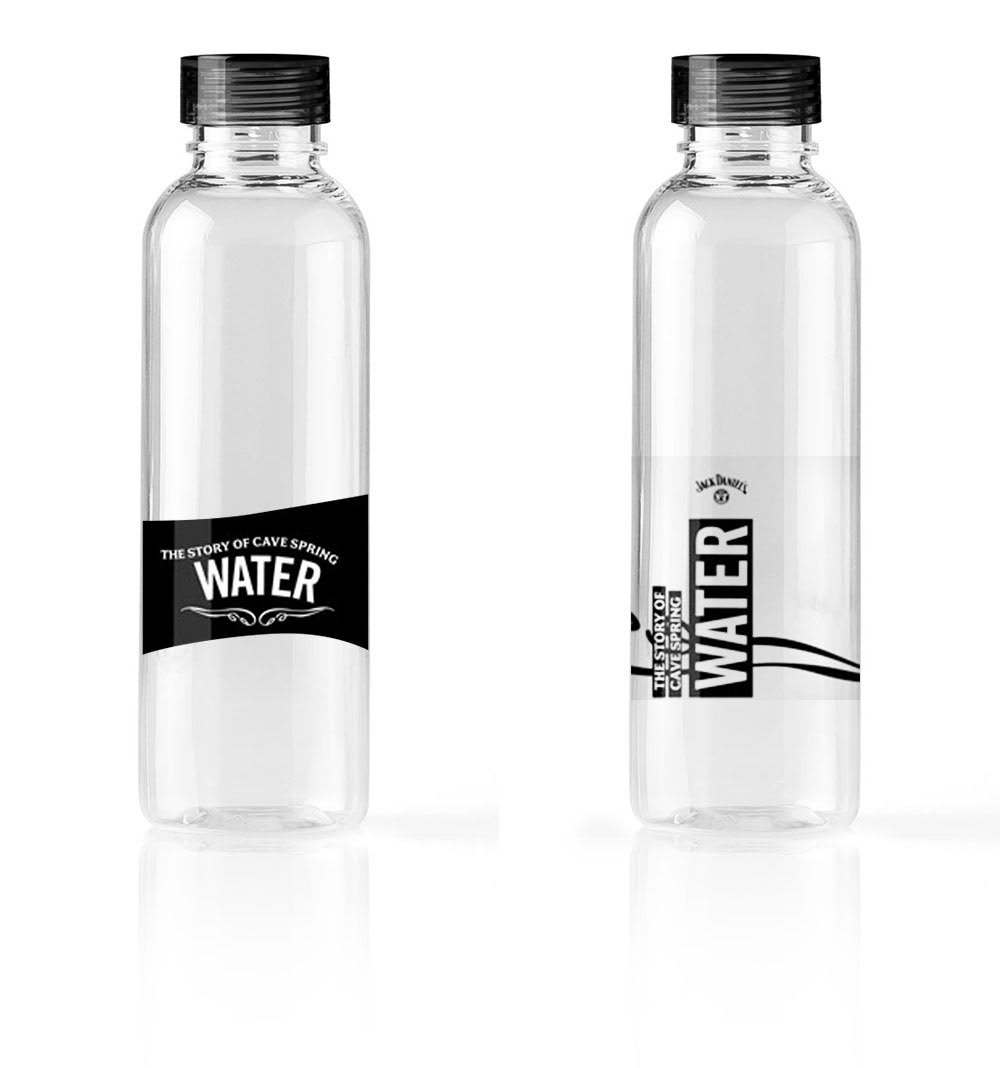 Korunni mineral water
New label designs for mineral water brand Korunni (Czech republic). The brand name stand for crown. On the label I mixed the crown idea with water splash creating a unique and strongly recognizable brand shape.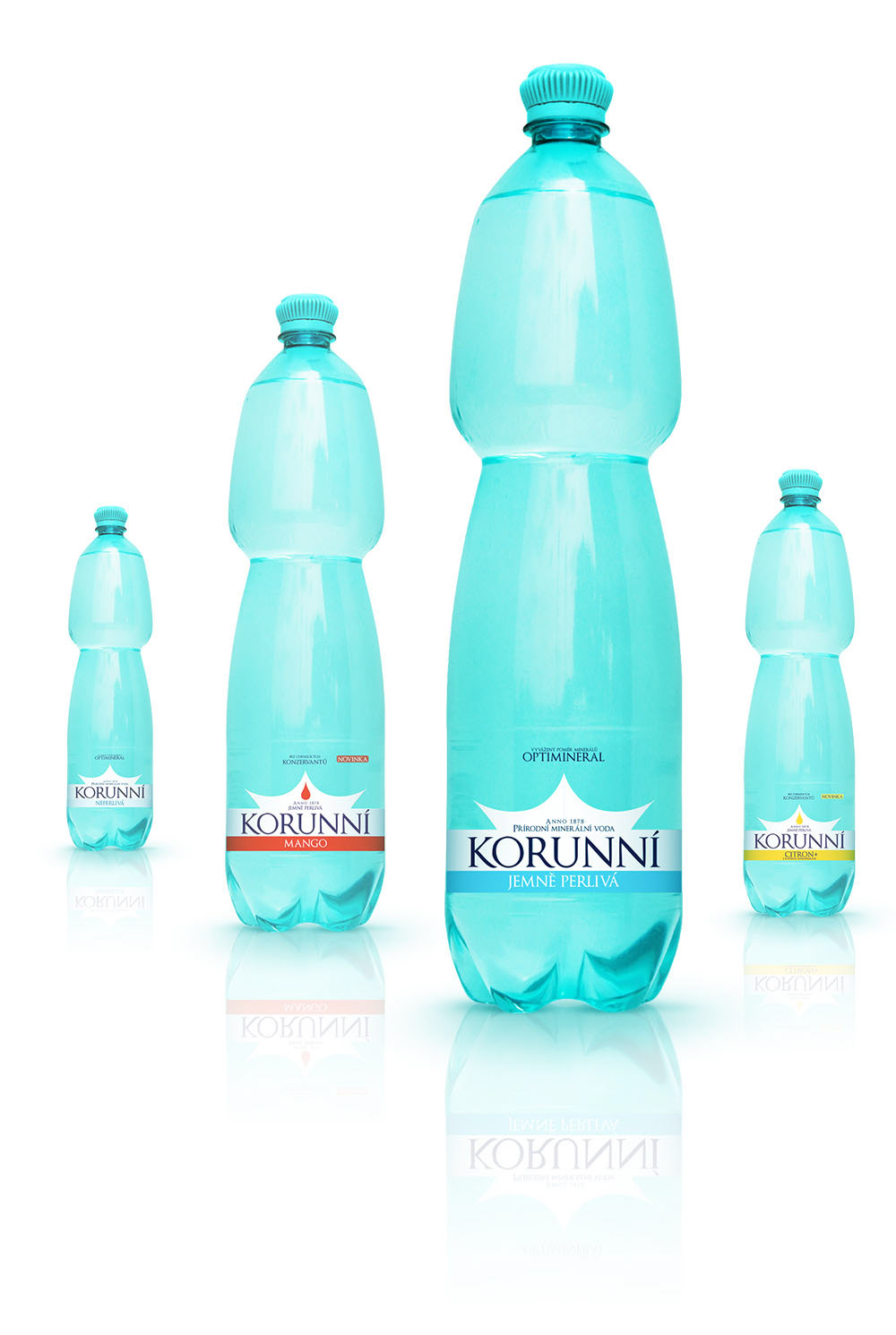 Skruf
Several designs showing a design system for Skruf product portfolio. I made the designs itself and the CGI visualisations.
Finlandia Vodka 40th anniversary edition
We designed several proposals for 40th anniversary of Finlandia Vodka. Our task was to come up with different ideas from simple to more creative.

Finlandia Vodka flavours sample edition
Design for a vodka bottle with a sample kit of various flavours.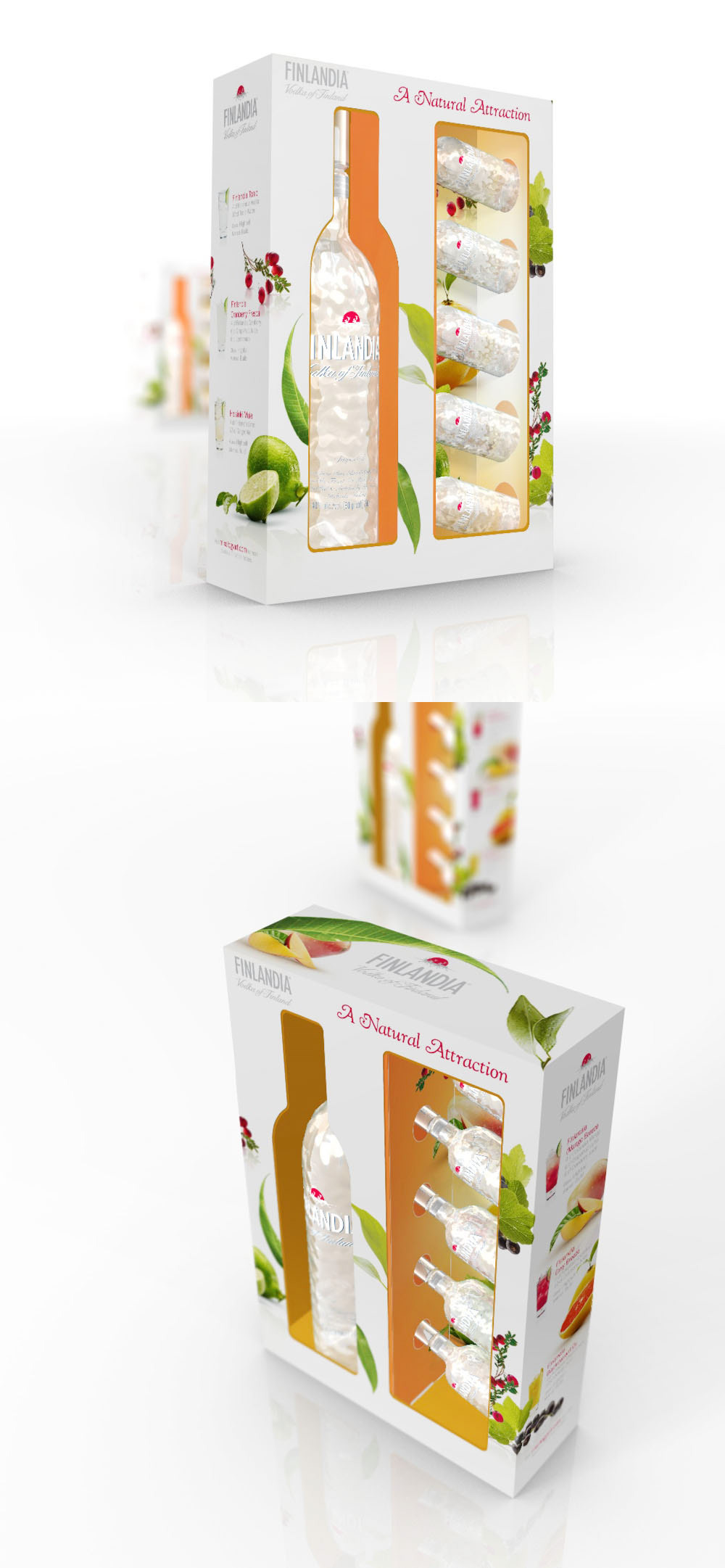 Husky / HSK
HSK is a sub brand of Husky sportswear company. I came up with the graphic system using the brand icon - eye - on all designs. The eye was used as a big symbol and as pattern on background (just as dots). The first use of this system was for launch the new range of base wear.